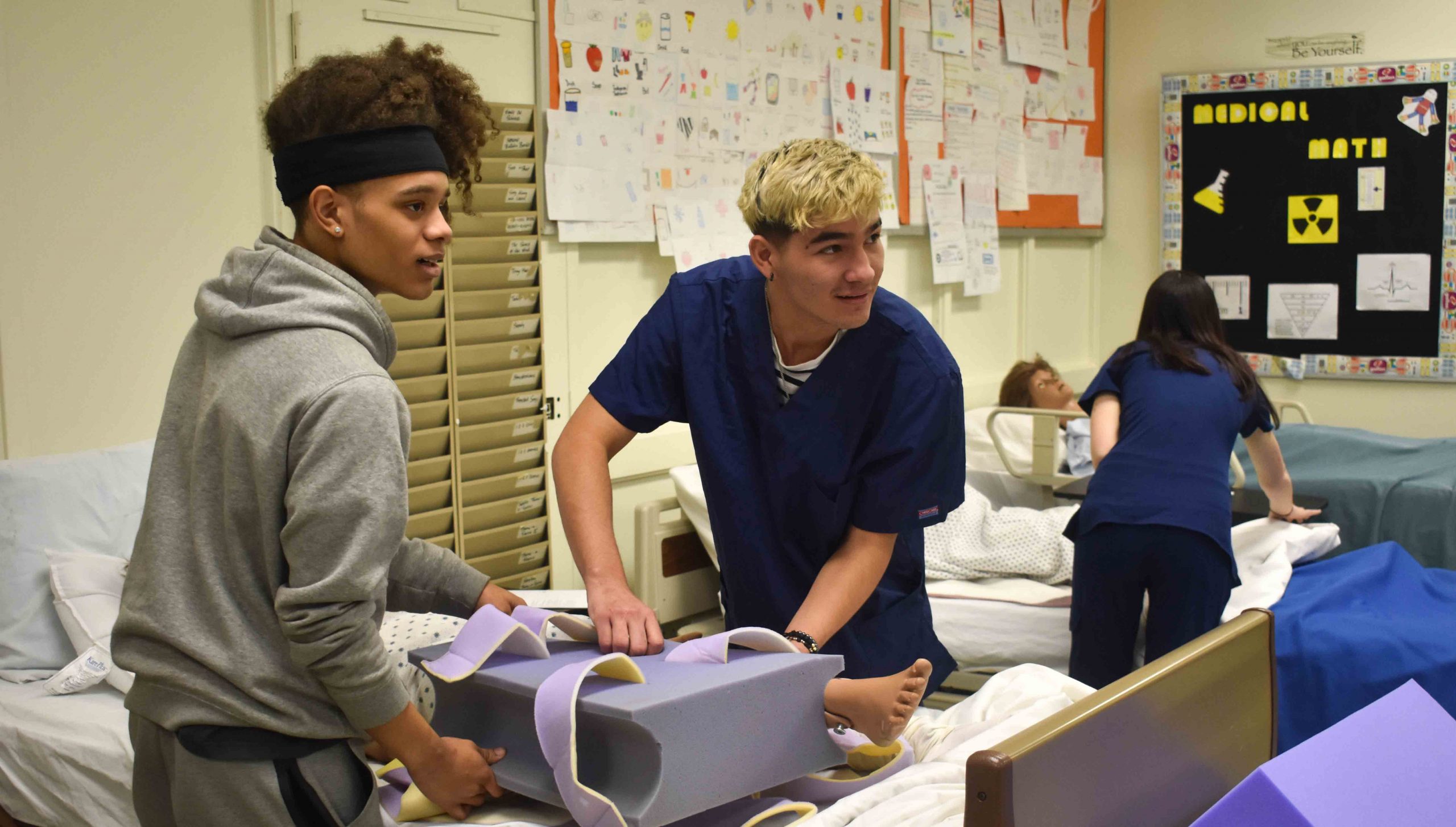 Designer
Employment of nurses is projected to grow 12 percent from now to 2028, much faster than the average for all occupations.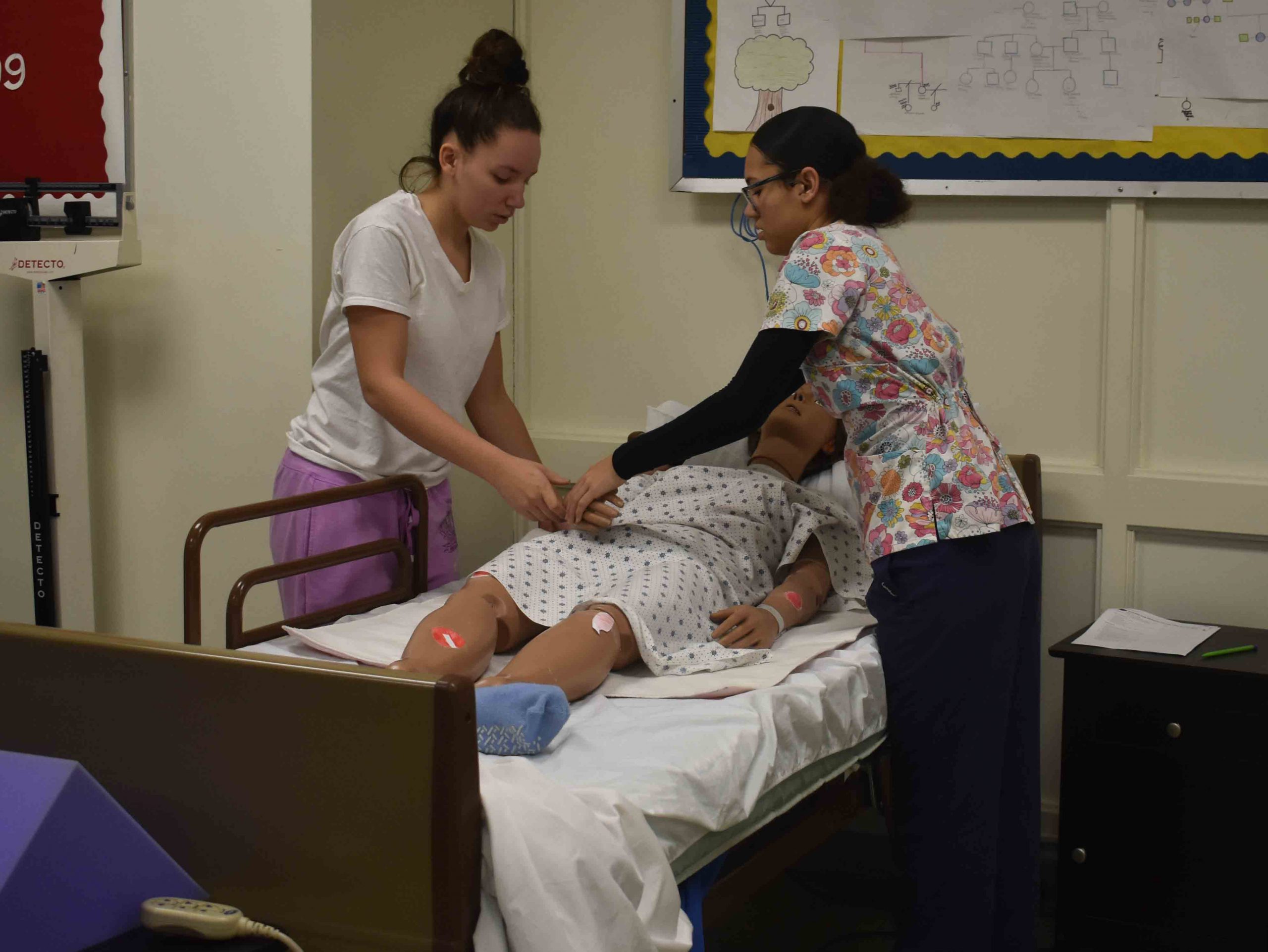 Diesel2
• Nurse Assistant
• Home Health Assistant
• Nurse LPN/RN
• Occupational Therapy Asst
• Pharmacy Tech
• Physical Therapy Assistant
• Respiratory Therapist
• Surgical & X-Ray Technician
• Veterinary Technician
With today's fast growing medical profession, now is a great time to consider a career in health care. This program will assist you in getting a jump start in the financially rewarding health career or an edge in your post-secondary health field studies. Many students continue their education and become Pediatric Nurses, Surgical Technicians. and Veterinary Technicians.
Students can also prepare for careers in Physical Therapy, Occupational Therapy, Medical Office areas, along with many other medical specialties. This pre-nursing course gives you an opportunity to gain valuable hands-on experience and interact with patients under the supervision of a Registered Nurse.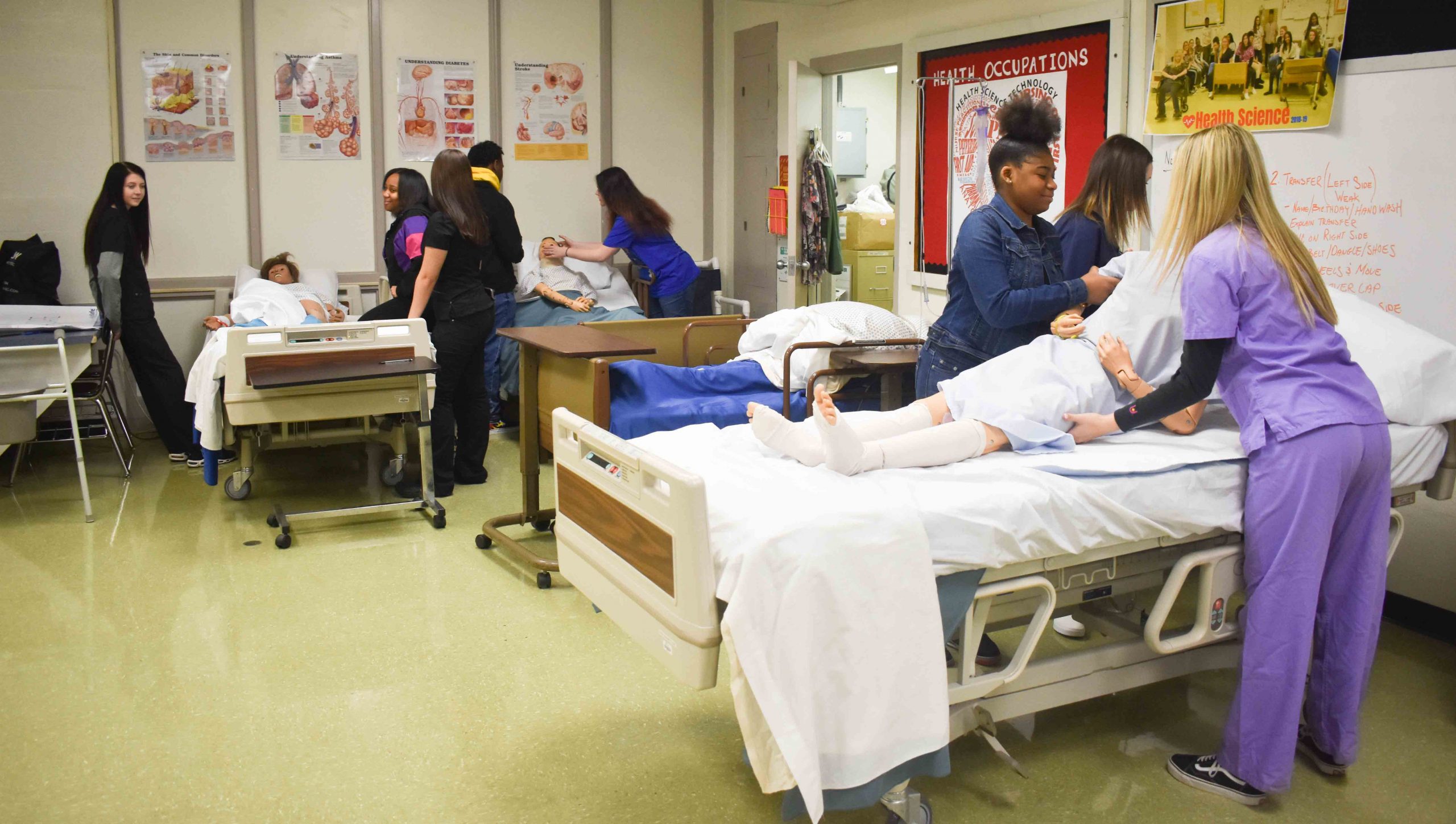 Designer
• American Heart Association CPR/AED
• American Heart Association First Aid
• Direct Care Staff Worker
Post-Secondary Opportunities
• Career Training Academy
• CCAC
• LaRoche College
• Pittsburgh Technical Institute
• Shadyside School of Nursing
• Sanford-Brown Institute
• West Penn School of Nursing
• Westmoreland County CC