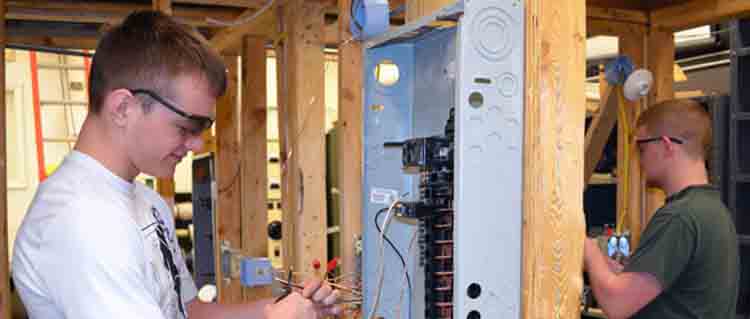 Designer
Employment of electricians is projected to grow 10 percent from now to 2028, faster than the average for all occupations. Homes and businesses continue to require wiring, and electricians will be needed to install the necessary components.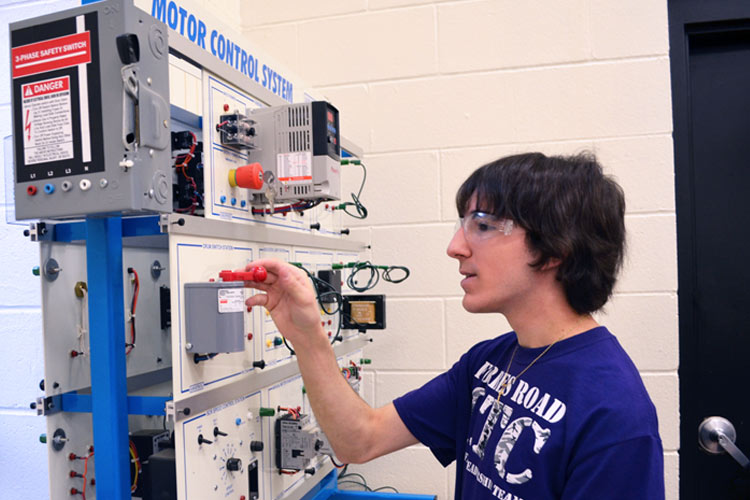 AD2
• Construction Electrician
• Electrical Estimator
• Project Management
• Security Installers
• Fire Alarm Systems Installers
• Green Technology Technician
Students in this program are prepared for entry level electrical and electronic careers. Their hands-on applications include green technology in the program's state-of-the art electrical laboratory. Modern training equipment is utilized to prepare the students for careers in the emerging "high-tech" electrical field. Technical knowledge includes: installing residential, commercial and industrial systems, AC/DC motors, controls and electrical distribution panels.
Through the program, students will have practical application and trouble shooting projects to apply the National Electrical Code. Students have the opportunity to obtain the following certifications; Residential Construction Academy Certification House Wiring, Residential Construction Academy Certification for Electrical Principles, Pittsburgh Builder's Association Certification, and OSHA 10 Hour Certification.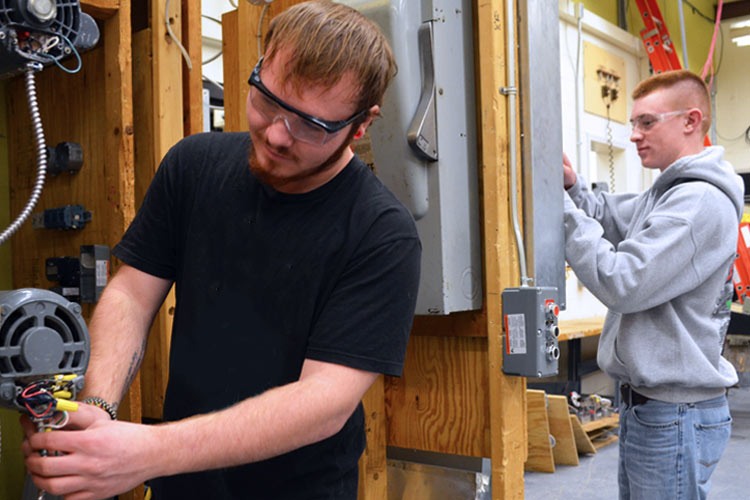 Designer
• Residential Construction Academy Certification for House Wiring
• Residential Construction Academy Certification for Electrical Principles
• Pittsburgh Builder's Association Certification
Post-Secondary Opportunities
• CCAC
• Indiana University of PA
• Penn Tech
• Pittsburgh Institute of Aeronautics
• Rosedale
• Rochester Institute of Technology
• WyoTech