Designer
Diesel service technicians and mechanics usually work in well-ventilated repair shops. They occasionally repair vehicles on roadsides or at worksites. Most diesel technicians work full time, and overtime and evening shifts are common.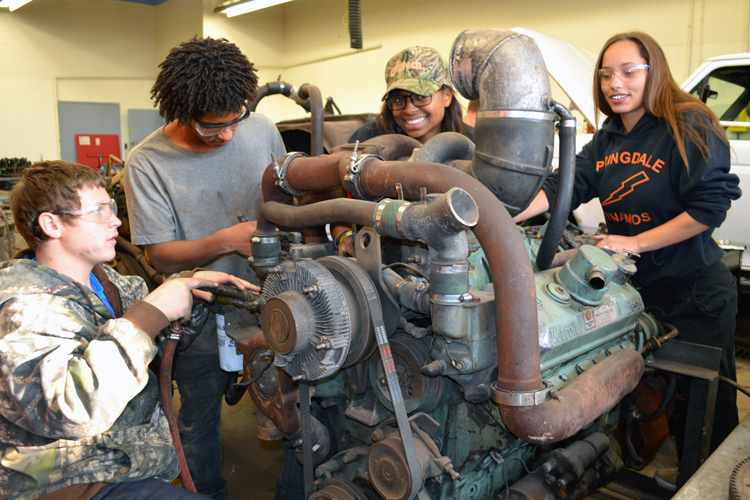 Diesel2
• Bus and Truck Mechanics
• Diesel Engine Specialist
• Farm Equipment Mechanics
• Heavy Equipment Mechanics
• Tire Repairers and Changers
• Transportation Inspectors
• Diesel Engines Repair
• Trailer Mechanic
• State Inspection Mechanic
• Heavy Equipment Operator
Diesel technology is part of virtually every aspect of today's transportation, construction, and manufacturing industries. Oil rigs, power plants, hydraulic systems, cargo ships, locomotives, construction vehicles, farming equipment, mining equipment and diesel trucks – most of these vehicles are powered by diesel engines.
Students are trained in the repair and servicing of diesel-powered equipment. Emphasis is placed on the needs of local business and industry. Skills are enhanced by "hands-on" work involving actual maintenance of school owned vehicles and equipment. While the emphasis is on diesel engines, gasoline powered equipment and vehicles are also included as part of the program. Students have the opportunity to obtain state safety inspection licenses.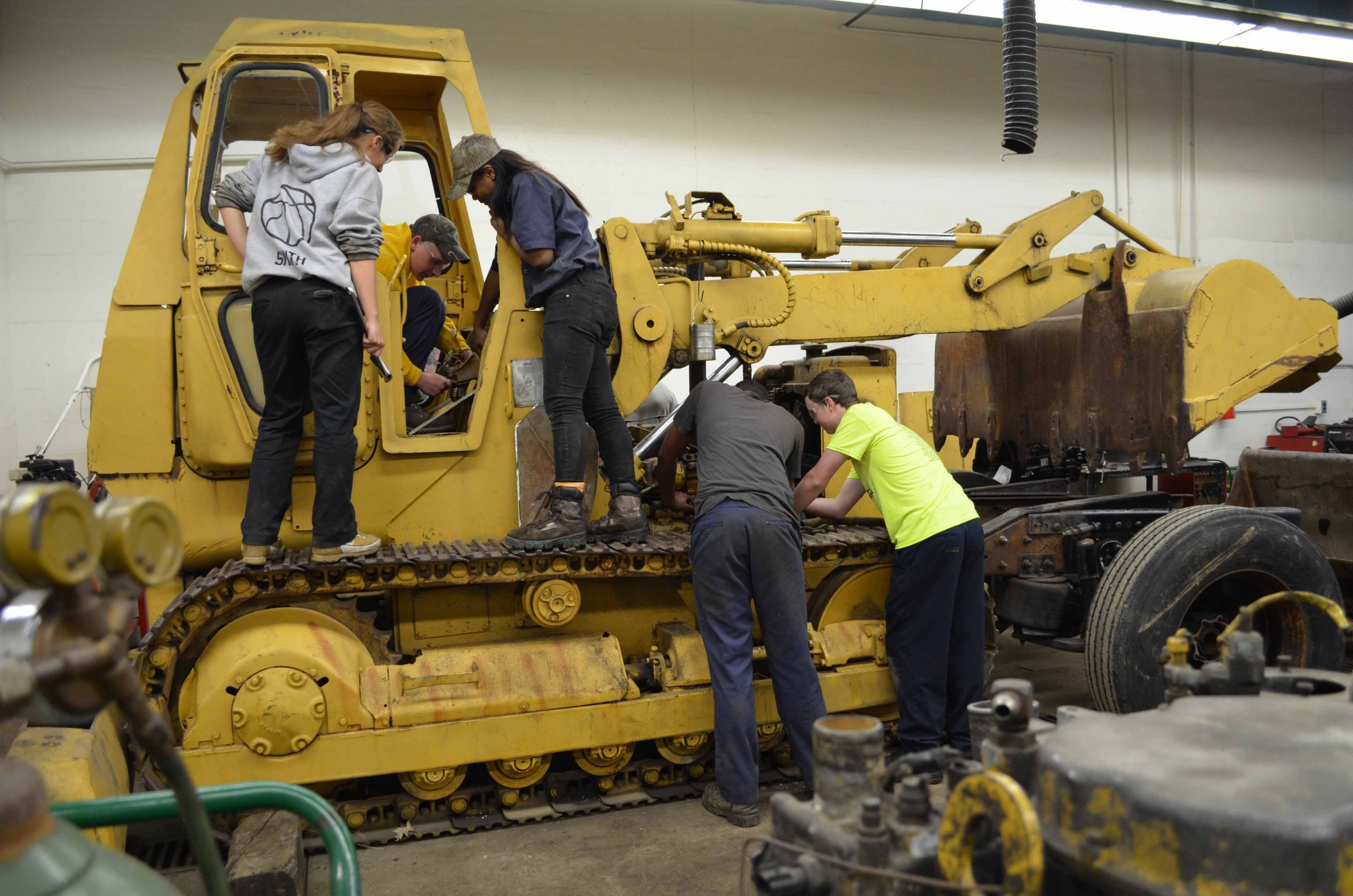 Designer
• PA State Safety Inspection Mechanic
• PA State Emissions Inspector
Post-Secondary Opportunities
• CCAC
• Ohio Diesel
• Operating Engineers Local 66
• Universal Technical Institute
• Wyo Tech