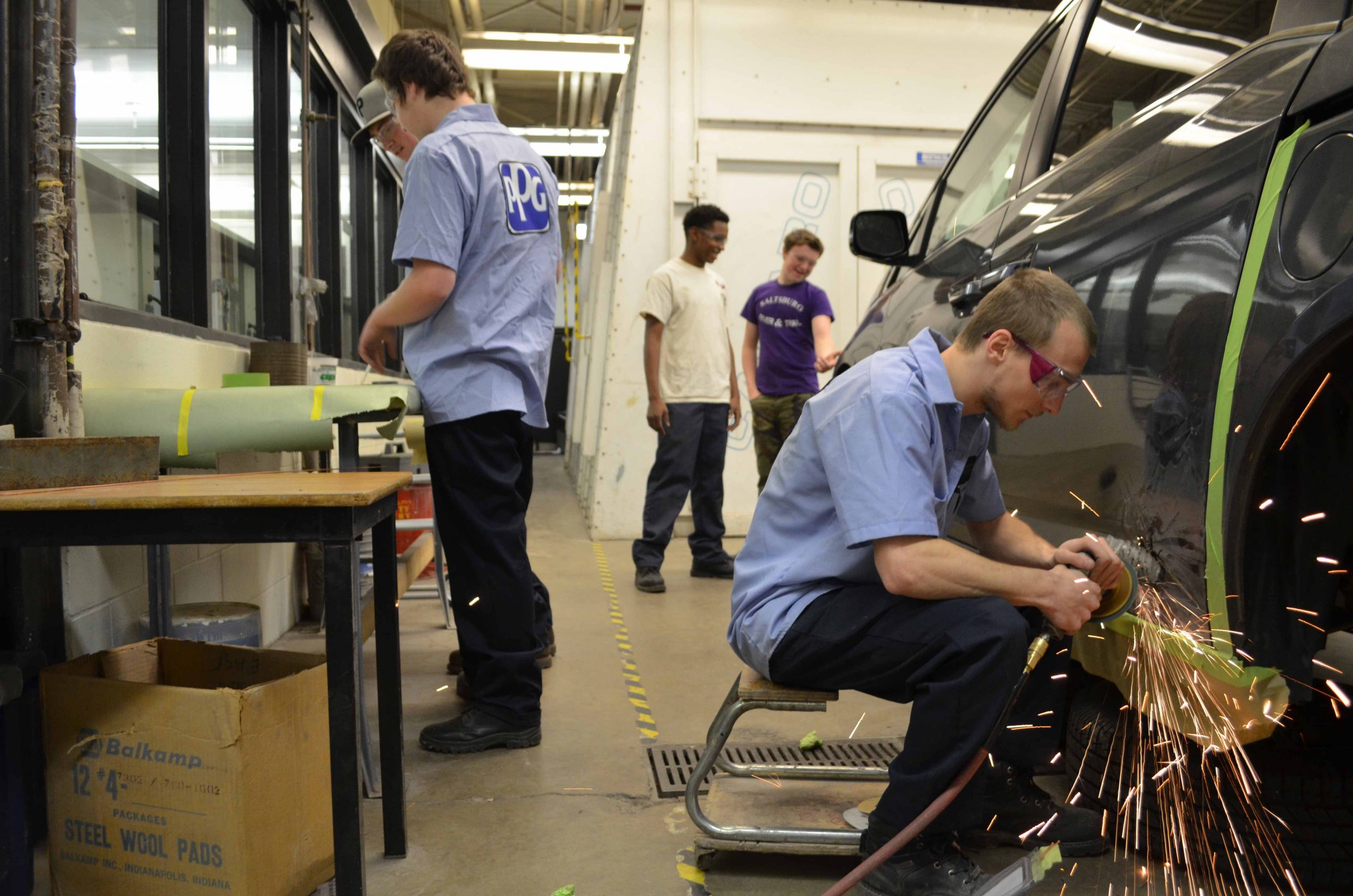 Designer
Employment of automotive body and glass repairers is projected to grow 4 percent from now until 2028. An increase in the number of vehicles on the road should bolster demand for automotive body and glass repair over the next decade. Job opportunities should be very good for job-seekers with industry certification and formal training in automotive body and glass repair.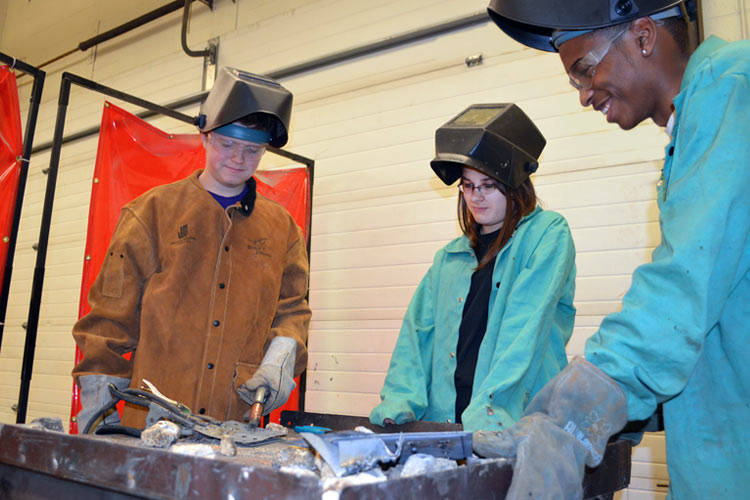 ColRep2_750x500
• Automotive Painter
• Body Shop Insurance Adjuster
• Automotive Detailer
• Auto Body Technician
• Automotive Assembly
• Automotive Glass Worker
• Frame Specialist
• Hot Rod Builder
• Fabricator
• Welder
• Wheel Repair Specialist
Collision Repair Technology gives you the skills needed to repair damage resulting from everyday vehicle collisions. Collision Repair Technicians, straighten bent bodies, remove dents, replace crumpled parts that cannot be repaired, fabricated new parts, and paint vehicles. You generally will work in a groups to complete the repairs, with direction from the instructor. You also have the ability to become an apprentice to assist experienced technician's at dealerships or family owned shops.
Today's auto body technicians must be trained in the construction of the automobile body and frame. Automobile production uses materials and manufacturing techniques that demand that the auto body repair technician be competent in metalworking, welding, uni ‐body construction, surface preparation, High Volume Low Pressure (HVLP) painting and accurate repair estimating. Students use safe and modern repair equipment in all phases of their training.

Designer
• NATEF
• PA State Inspection
• Automotive Service Excellence (A.S.E.)
Post-Secondary Opportunities
• Operating Engineers Local 66
• Penn Tech
• Universal Technical Institute
• Wyo Tech
• Ohio Technical College
• Thaddeus Stevens College of Technology
• Thaddeus Stevens College of Technology
• Pennsylvania College of Technology